Paolo Gobbi
Filippo Vinardi
The book I Cronografi Rolex – La Leggenda, published in 2004, has marked the turning point in terms of watchmaking book conceptual realisation. Firstly, it represented a successful leap from traditional iconographic archive material – therefore, derived from auction houses or press offices – to totally unedited photograph collection.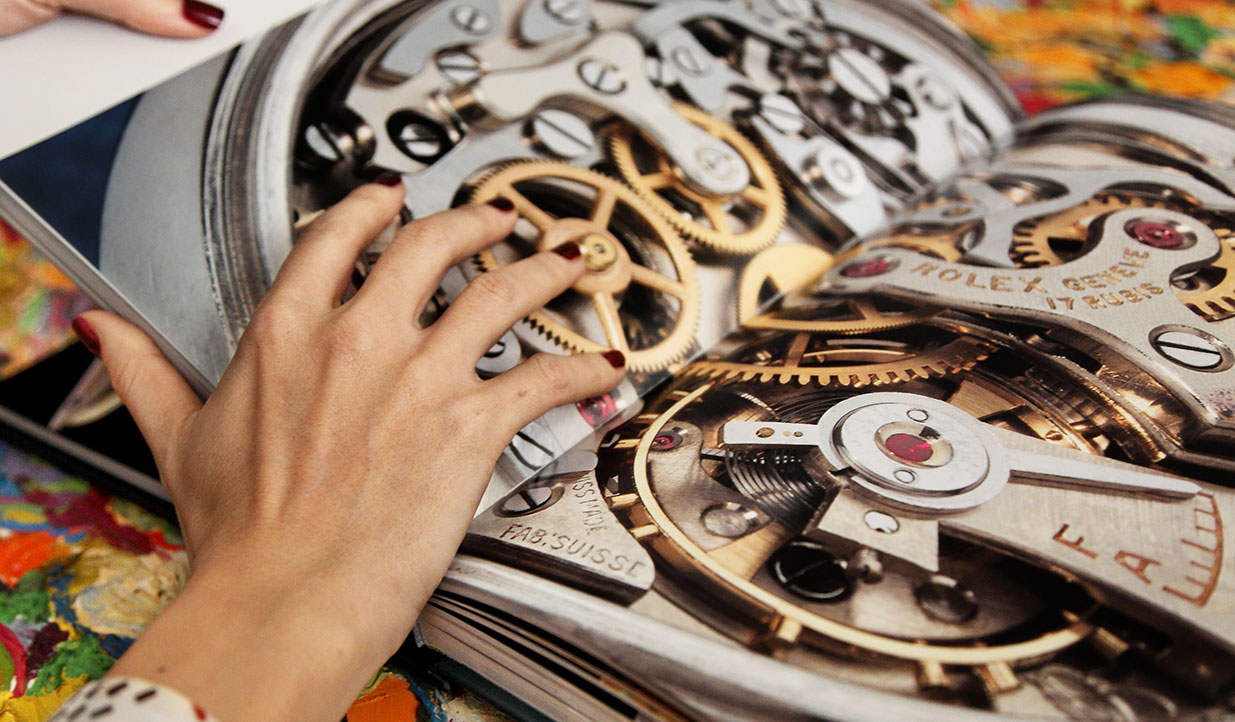 Definitely, a highly challenging yet gratifying process: the authors photographed hundreds of different models and it required an outstanding work of study and research, which involved the greatest world collectors.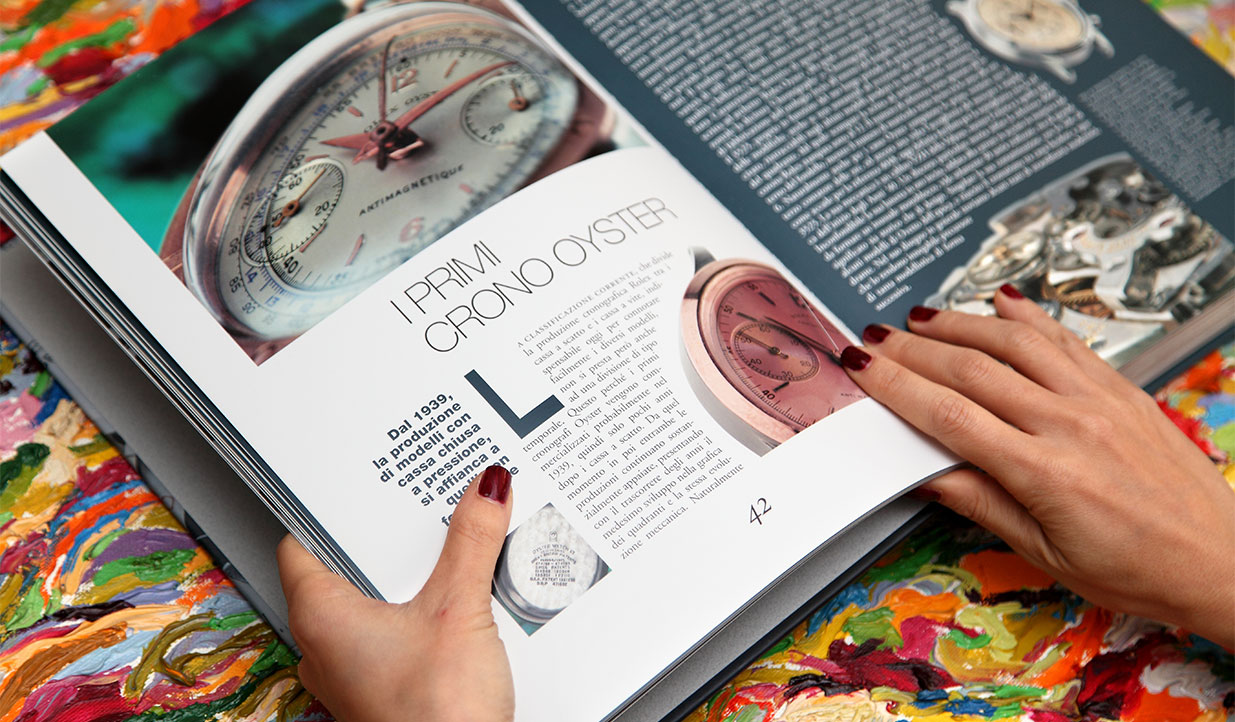 Subsequently, only few years later, all this led to the birth of the Daytona volume. Secondly, this book is a freestanding project, thus not connected to the manufacturer, which in this case is Rolex. Financially speaking, a difficult road to follow. Nevertheless, both the reader and the enthusiast will be rewarded with a totally independent book, free from any restriction or obligation.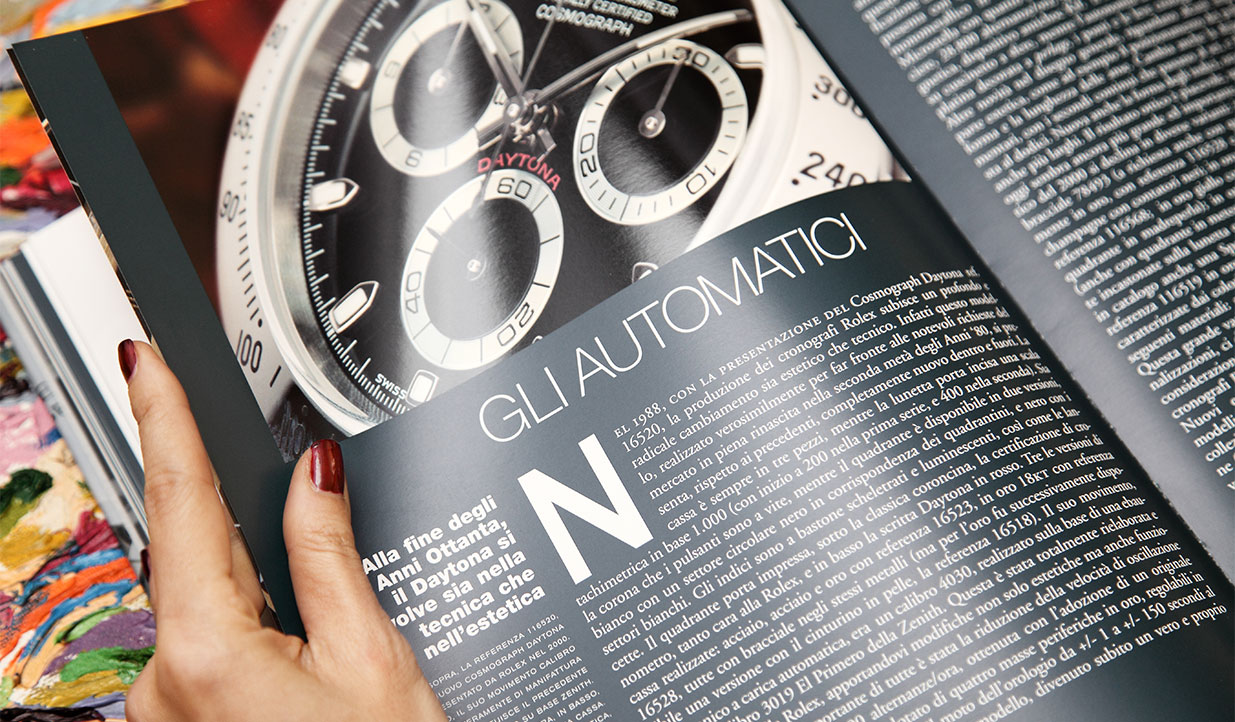 The result is so inspiring as much as fascinating. The history of Rolex chronographs told throughout dazzling photographs and describing the most important examples; moreover, preceded by a long article which recalls the major milestones. A journey never undertook before that highlights the techniques, the design, the style and technology development of the most famous and reproduced chronographs of the world.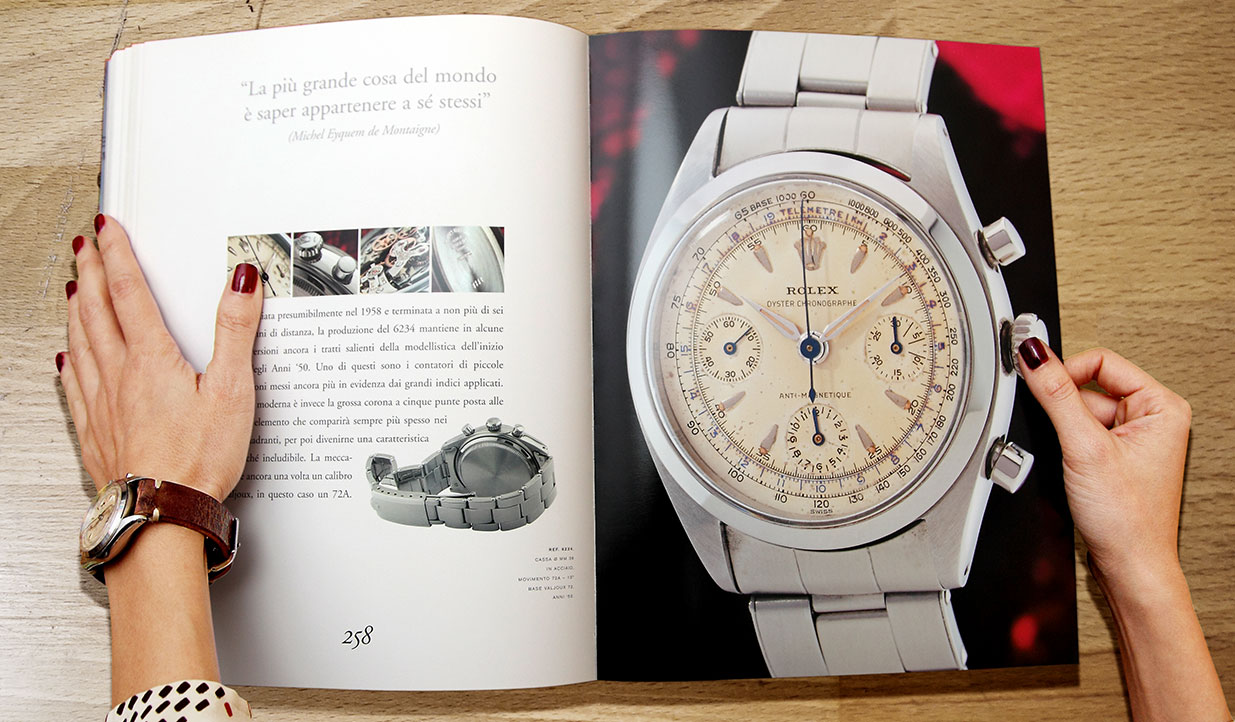 The realisation of I Cronografi Rolex – La Leggenda represented the perfect excuse to discover throughout every single page how much magic, great study, interest, patience, love, life and time lies beneath the few cubic centimetres of the material with which a timepiece is made of. As a matter of fact, of a Rolex chronograph.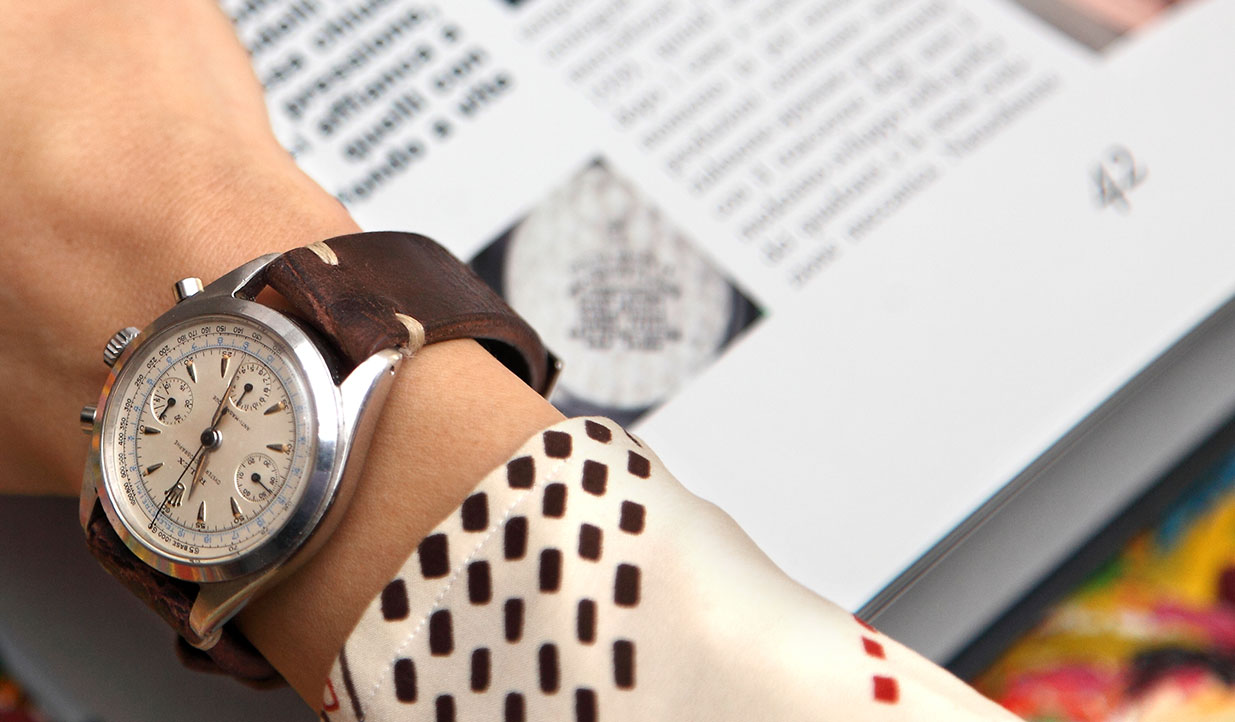 SPECIFICATIONS
I Cronografi Rolex – La Leggenda
• 416 pages
• 23m x 31cm
• 1,000 new images
• 6 colour printing
• Italian language
• 6 Kg in weight
Texts by Paolo Gobbi
Photographs by Filippo Vinardi
2004 © Sondep srl
Pucci Papaleo Editore