Paolo Gobbi
Pino Abbrescia
The infinite world of Daytona in the palm of one's hand. All the captivating appeal of the Rolex sports icon encompassed in a sophisticated miniature. The right synthesis of inimitable beauty.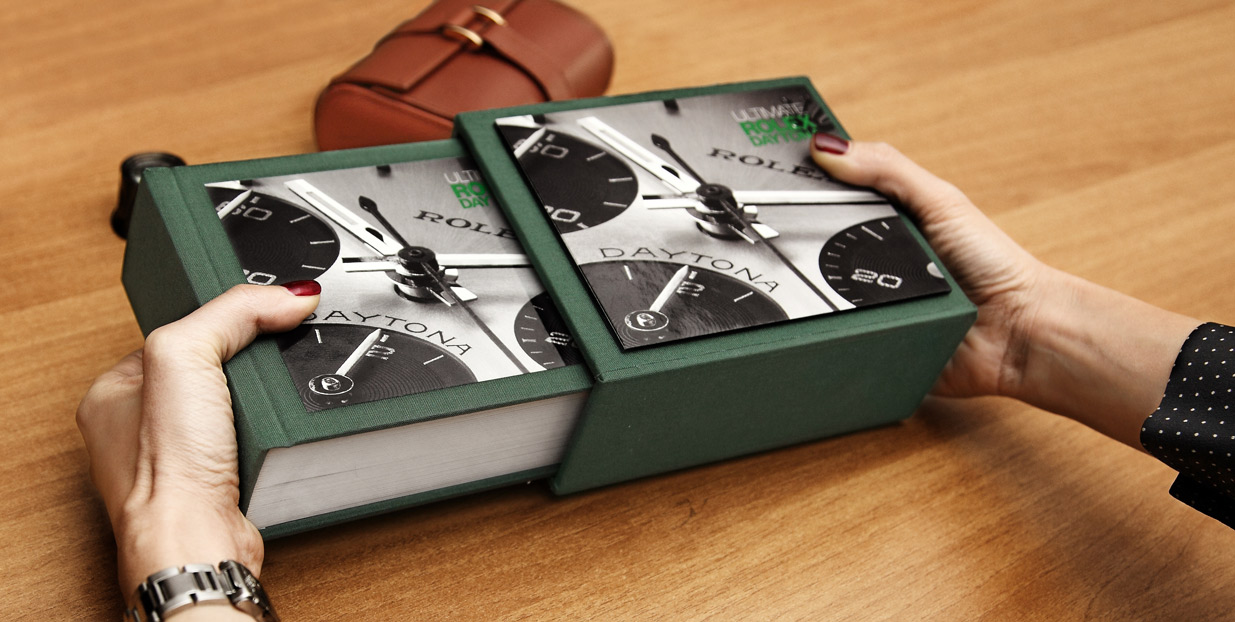 The compact version of "Ultimate Rolex Daytona" was created with this objective in mind: emphasizing the detail of unique images, preparing them in a format that is small as well as precious.

A capsule version of a text summarizing the over 50-years life span of the Daytona, going over all the milestones that marked the existence of one of the watches that changed forever the history of collectibles.
Few words for many stories, a miniature book describing a giant in the world of watchmaking.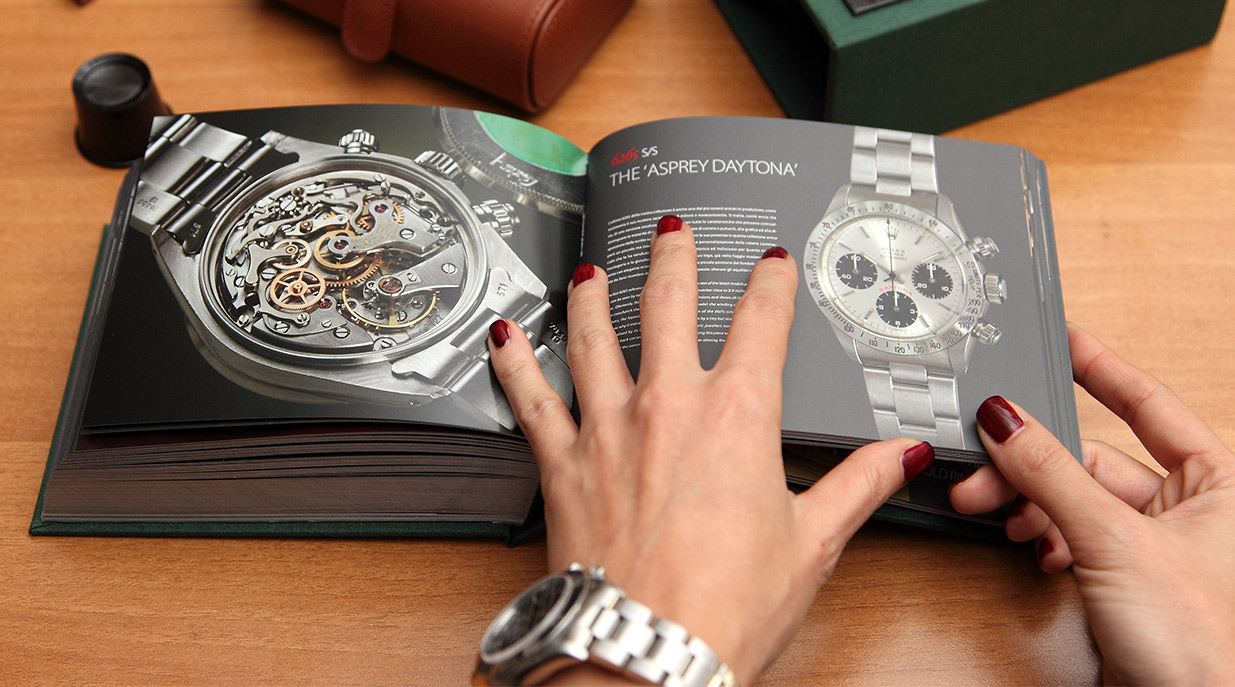 Because perfection does not need many words.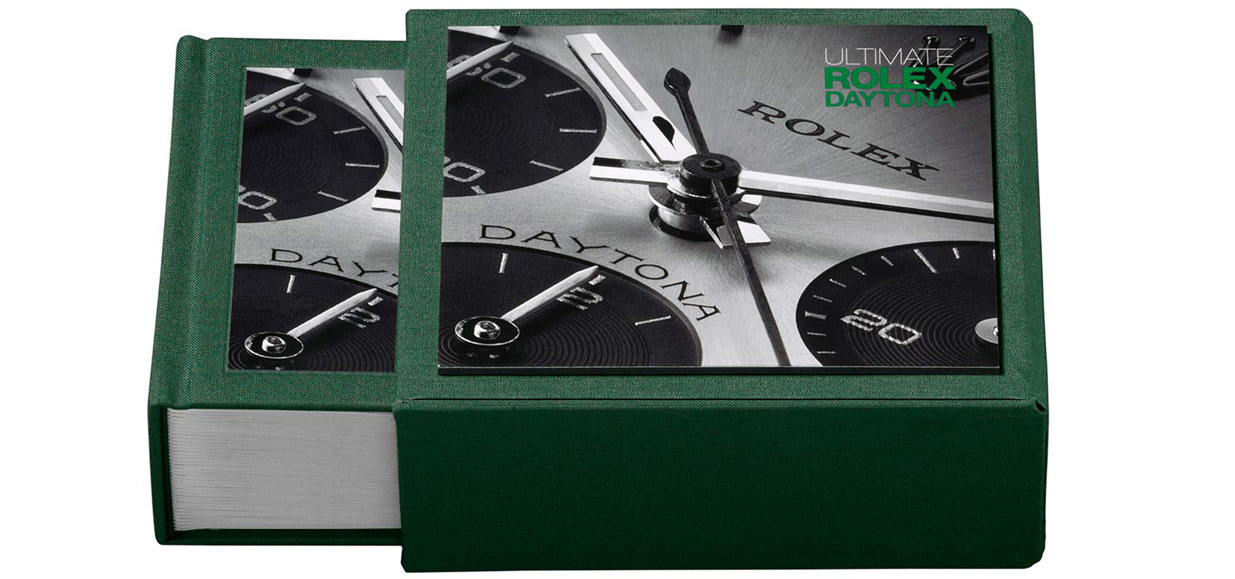 SPECIFICATIONS
THE ULTIMATE ROLEX DAYTONA – Miniature edition
• 608 pages
• 17cm x 13,6cm including case
• 2000 new images
• 3,8Kg in weight, including case
Photographs by Pino Abbrescia and Fabio Santinelli
Texts by Paolo Gobbi
English version by Naomi Ornstein